alli IS THE ONLY FDA APPROVED OVER-THE-COUNTER WEIGHT LOSS AID
Dieting can feel like an uphill battle. With alli on your side, you can get a jumpstart on your diet. When used as directed, alli can help you lose 50% more weight than dieting alone.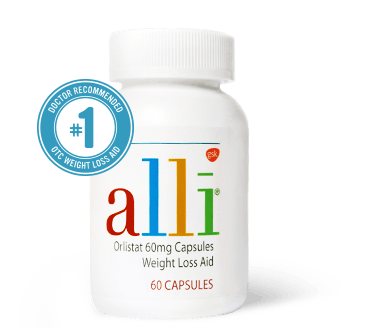 GET INSPIRED

See Grace's success story

By incorporating FDA-approved alli and salsa dancing into her lifestyle, Grace has dropped the weight she set out to lose.

Text: why alli?

Grace VO: My name is Grace and I live in New York City. For a long time I'd been struggling with my weight.

Text: This advertisement features a paid testimonial based upon Grace's actual experience taking alli.

Grace VO: I was trying to establish a routine. I signed up for salsa classes…I felt so awkward, I didn't like how I looked…

Text: *alli (orlistat 60 mg capsules) is for weight loss in overweight adults, 18 years and older, when used along with a reduced-calorie and low-fat diet. Follow label directions. †Based on 2018 Pharmacy Times survey. Trademarks are owned by or licensed to the GSK group of companies. ©2021 GSK group of companies or its licensor.

Grace VO: I wanted something that could easily be incorporated into my lifestyle.

Text: alli is the only FDA-approved OTC weight loss aid.

Grace VO: I was looking at other pills…none of them were FDA-approved.

Text: For every 2 lbs. you lose from dieting alone, alli can help you lose 1 more when used as directed.

Since I started taking alli, I lost weight and I feel amazing. Now I can dance the way I really wanted to.

Text: Get started today with the only FDA-approved OTC weight loss aid.

Text: #1 pharmacist recommended.

Text: Use as directed.
REAL PEOPLE. REAL REVIEWS.

WHAT PEOPLE ARE SAYING
Real stories, real results with help from alli.
RESOURCES FOR YOU
Unlock these useful tools to help you reach your goals.